Spend a little time on the island honing your creative skills as you learn more about the art of leather craft and shoe making.
A bit of R & R in between classes is highly recommended - great outdoors with wide choice of places to stay - camping & glamping to studio apartment or villa stays .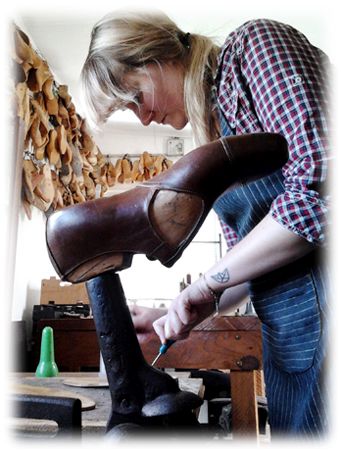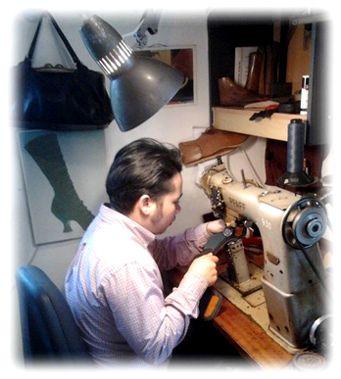 Lasts, handmaking tools & all you need to learn about hand making shoes.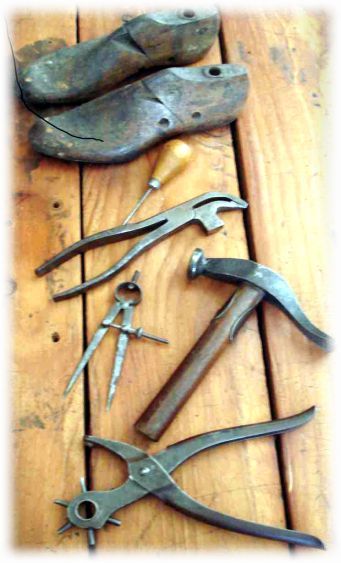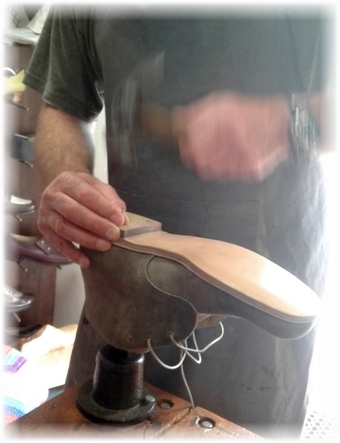 Materials are provided
DESIGN AND CREATE a pair of shoes from scratch in 3 to 6 days
$995 to $1670 pp
no previous experience needed but an affinity to crafting and sewing, is essential
This is the most extensive course I offer which includies instruction in all aspects involved in creating a shoe from scratch, by hand
Pumps and slippers - make from KITSET patterns 3 days
OR 6 day course for classic styles including - derby, chukka boot, maryjane or simple loafer
with option of EITHER pattern cutting OR heel building modules included
what you will learn:
clicking, closing, hand-lasting - 3 day
ADDITIONAL upper design and bottom stock - making soles and heels - 6 day
Please enquire with your choice of style of shoes / length of course and preferred dates
I will send you a booking form and sizing guideline with calendar of available times
to book you pay a deposit online...easy as that!
Beginners to advanced - designed to suit your skill level
You are welcome to visit or SKYPE to discuss your requirments first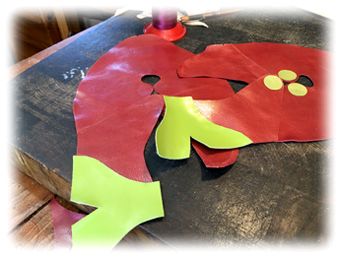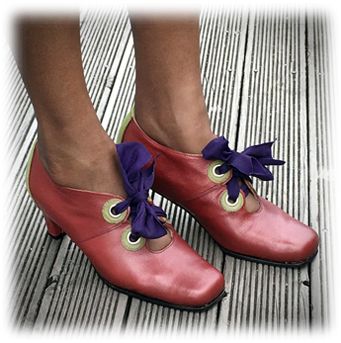 CRAFT CLASSES
Lil Sneakerkit a 3 hour class
what you will learn :
cut, punch and sew
no glue or machines
@ $160 pp all materials included
only one size # 20 (about 12 months)
make a tiny pair of sneakers in an afternoon


create a pair of sneakers
for a little person close to your heart
Email your details with lil sneakerkit in subject line to BOOK a SPACE
ONE DAY CRAFT
adult leather sneakers
a fun filled craft experience where you get to make your own shoe
8 hrs over 2 afternoons making time for some R&R on the island in between
Make a pair of simple LEATHER SNEAKERS hand stitched with patterns supplied.
what you will learn:
cut, punch, hand sew (easy awl or needles)
no glue or machine
Fees $340 pp inclusive of all materials
Email your details with adult sneakerkit in subject line and the size to check availability to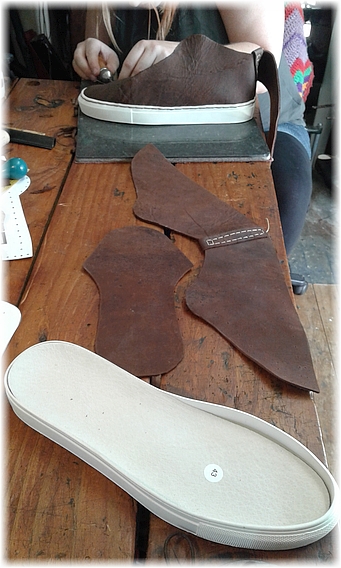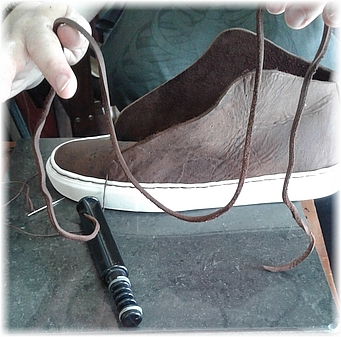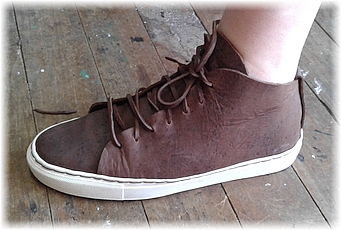 Early bookings essential - soles are pre-ordered accordingly (sizes 35-45 subject to availbility).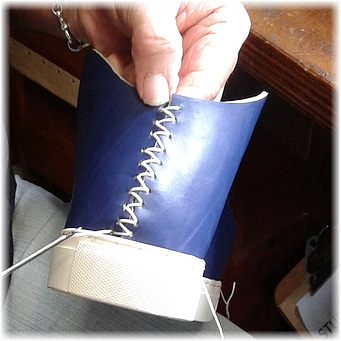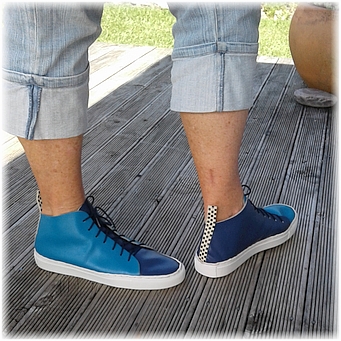 Mailing List

To get a newsletter every so often please send your name and email address to: studio@sue-engels.co.nz   and I will add you to my mailing list. If you would like to arrange a course tailored to suit , let me know what you would like to make, when you would like to attend (month) and the size you hope to use so I can offer an individual course outline to suit.