For the last ten years I have enjoyed putting away my bespoke apron and sharing some craft time. Every few months this tiny, fully equipped studio with all the handmaking tools you will need in learning the fundamentals in the art of shoemaking, becomes a learning hub.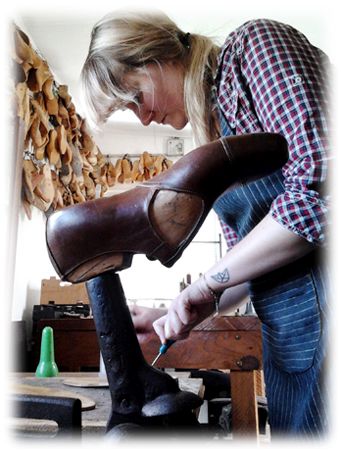 Advanced module : making soles and heels for classic t-bar
My own shoe philosophy is inclined towards the intrinsic comfort of natural materials and traditional hand-making methods which allow for a product that can be repaired - creating less waste for the planet!
There are a number of modules to choose from depending on your skillset.
All materials are provided, although you are welcome to bring along your own selection of leathers.
Learn to create a pattern for a specific style and take those individual components to hand make a pair of shoes.
This knowledge is also applicable to aspects of mass production and outsourcing (sampling and quality control).
Cordwainer`s College of London training & prior teaching qualifications help me to provide you with a high level of instruction, designed to suit different levels of skill and experience
DESIGN & MAKE your own uppers for a pair of simple sandals, slides or ballet flats on kit set soles
Make a pair of sandals or slides in 2 days- $560 pp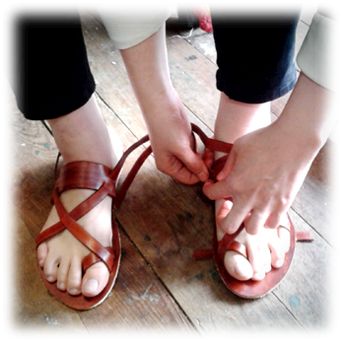 OR make a pair of simple ballet flats or closed toe slides in 3 days- $880 pp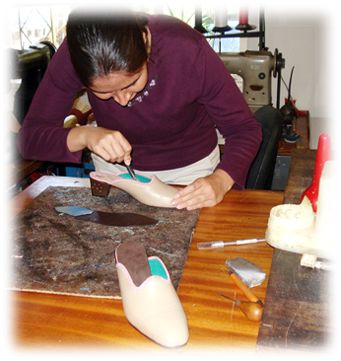 (1 - 2 persons per session) no previous experience needed.
DESIGN AND CREATE a pair of slip on or simple tie shoes from scratch in 6 days
$1670 pp (1 - 2 persons per session) no previous experience needed, but an affinity to sewing, crafting and practical ability is useful.