Every few months my studio transforms into a classroom, hosting shoe design courses in a tranquil garden setting.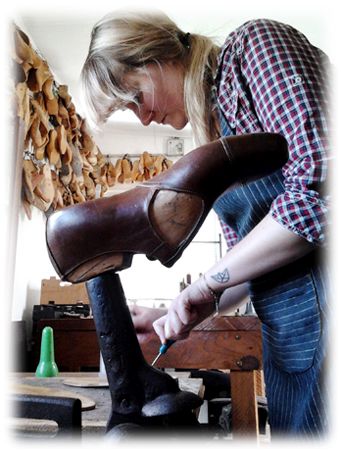 Lasts, handmaking tools & all you need.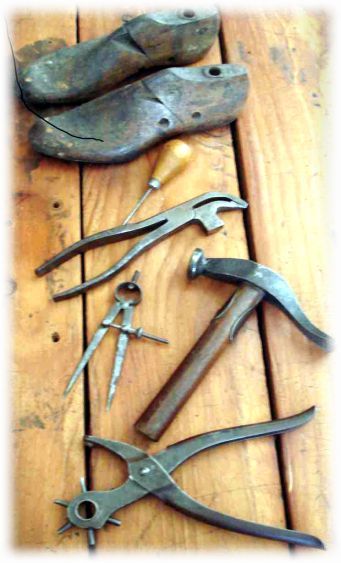 Materials are provided, or you are welcome to bring along your own if you have something specific in mind.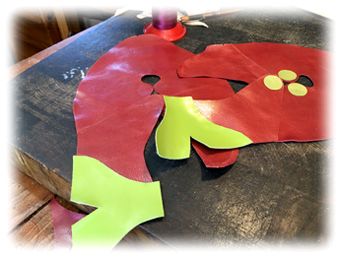 Different modules available, to suit different levels of skill and experience.
There are 'simple leatherwork', 'kitset' type (patterns supplied) or 'pattern making included' courses.
For detailed course and booking information, see bottom of page.
MAKE a pair of shoes in 2 or 3 days
$560 to 880 pp - choose from one of the following -
Sandals, Pumps (2 day) Mary Jane, Derby (3 day)
Patterns and soles provided. Choice from an assortment of leathers.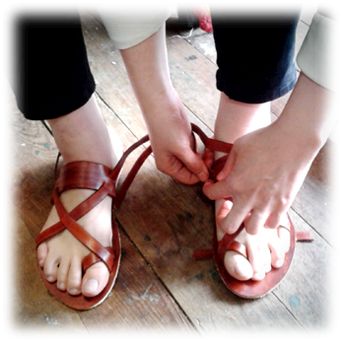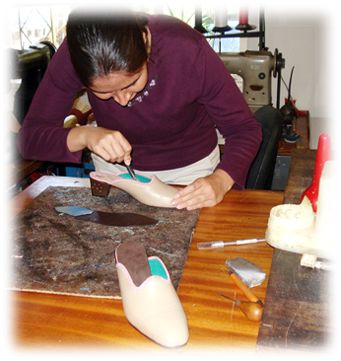 (1 - 2 persons per session) no previous experience needed.
DESIGN AND CREATE a pair of slip on or simple tie shoes from scratch in 6 days
$1670 pp (1 - 2 persons per session) no previous experience needed, but an affinity to sewing, is useful.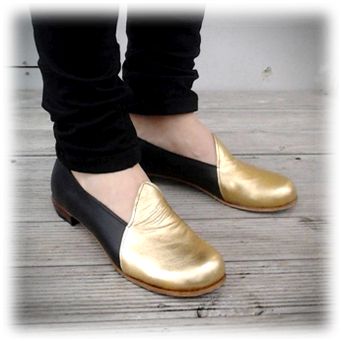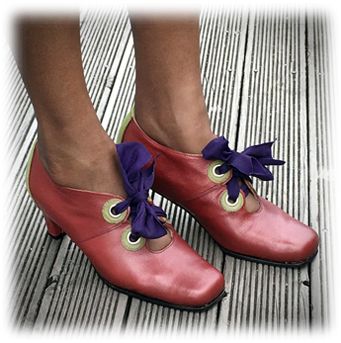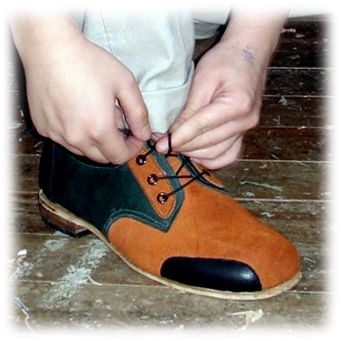 Most slip-on or lace up styles are suitable for this course.
CRAFT DAY OUT - MAKE a pair of sandals in a day
Cost $280 pp for the day (9am till 5pm, refreshments provided) No previous experience needed.
Make a pair of fitted sandals. Patterns provided.
from here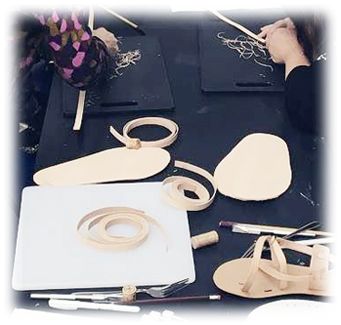 to here in a day
organise a group day sandal workshop with a couple of friends
Or a fun half-day leatherwork class
Make a Belt, Cuff or Pet-collar
Cost $90 pp (10am till 12.30pm, refreshments provided). No experience neccessary, age from 12 yrs onwards.
Up to 3 per session for the Sandal class
Up to 4 per session for the Belt class.

Visit Waiheke Island and learn shoemaking
Just a 35 minute ferry ride from down-town Auckland, it makes for a great daytrip. With so much to do, its well worth staying a few nights to absorb some local flavour. Check out the Go Waiheke app for more information.
The island is a beautiful place to visit with art studios and vineyards galore, not to mention the gorgeous beaches and bush walks!
Learn pattern cutting

closing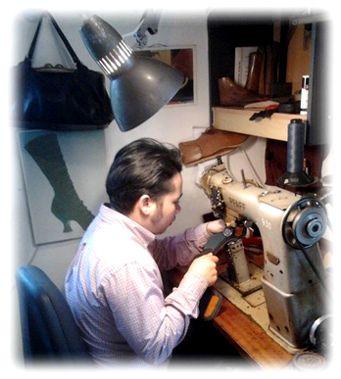 making counter stiffeners and insoles

lasting and soling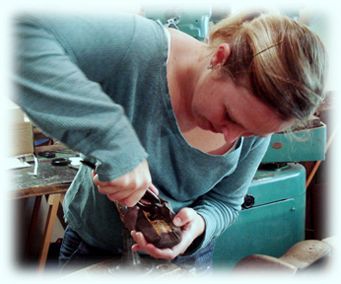 ADVANCED MODULES
Design and hand make a pair of shoes or boots from scratch - hone in your previously gained skills to create your masterpiece !
Pre-requisite: Sufficient previous shoemaking experience is essential to take up this module.
Cost between $1950 and $2600 pp including materials (6 to 8 days)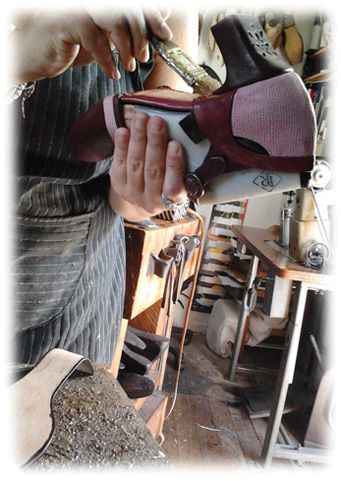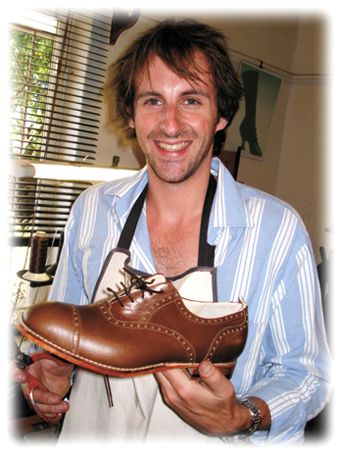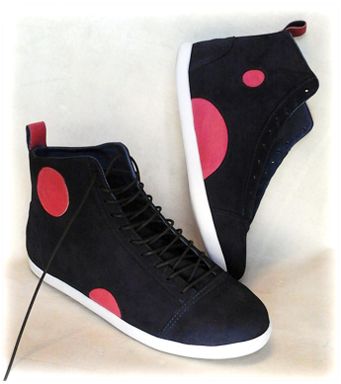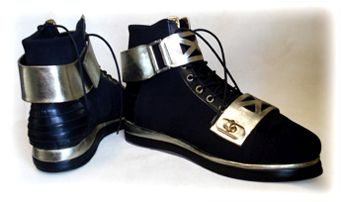 One on one tuition sessions
Specific modules in pattern cutting , closing, skiving, last adjustinging, or any other shoemaking skill you wish to harness. Sessions can be booked @ a half day from $150 pp.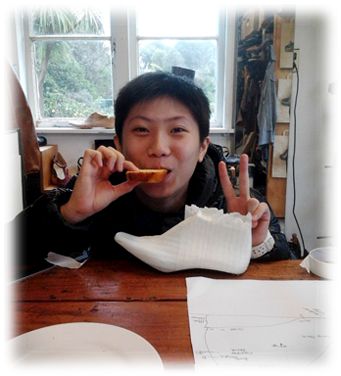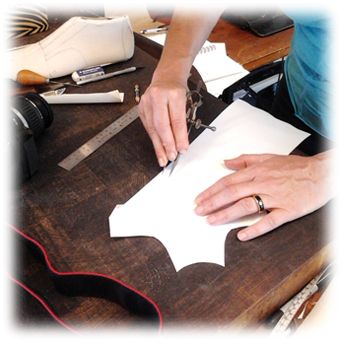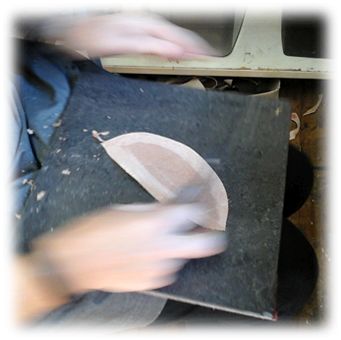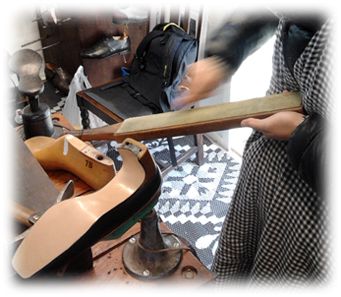 Mailing List

To find out more about each module and when bookings may next be available, please send your details to: studio@sue-engels.co.nz   and I will send you a detailed course outline with available dates.