The perfect Gift . . .

shoes made to fit both your feet
and your individuality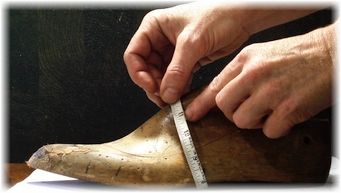 'bespoke'
enduring style - made from hand selected dependable components - that's good for you and good for the environment.
individuality - Did you have a dream and that dream was a pair of shoes?
custom fit - because feet are all devilishly different in shape and size.
soft tanned uppers - breathable leather linings
molded to each individual last shape
built with quality leather soles and stacked heels
"made on waiheke island"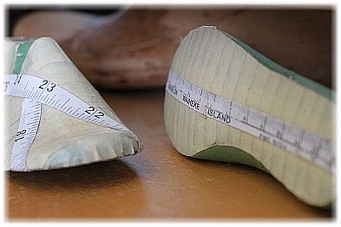 "The last will be first"
a motto learnt from John Lobb Bootmakers, as I spent time as an intern in their lastmaking department, whilst studying at Cordwainers College, London.
ORDERS USUALLY have a turnaround time of about 8 to 10 weeks. 'Standard' sizes and some wider fittings can be catered for by mail.
'Difficult' to fit and special sizes are best arranged by consultation in person followed by a couple of fittings. To get in touch please see my contact page.

Mailing List
To get a newsletter every so often with stuff about workshops and what's going on in my studio, please send me your name and email address to:
studio@sue-engels.co.nz

facebook page



A last that suits your foot shape will lend to shoe styles that look best and feel delightful.
Welcome! Here is a showcase from a portfolio of bespoke works which are created in my studio located on Waiheke Island, Auckland.
Each pair is individually handmade to order, using traditional methods of shoe-making, from an age when craftmanship was valued and materials of high quality, essential.
* Site navigation at top of page.
VINTAGE COLLECTION

MENS COLLECTION
WOMENS COLLECTION
CASUALS COLLECTION
BAGS &BELTS

SHOE SCHOOL
CREDIT CARD facilities available. also through PAY PAL