"One of a kind shoes made in a sustainable manner"


The perfect Gift . . .

shoes made to fit both your feet
and your individuality
Make a pair of your very own shoes or simply gift to a crafter you love while you go fishing , winetasting & exploring the beautiful environs of Waiheke Island. email NOW for summer bookings! Spaces are limited & early reservations a must.

Visa Mastercard and Paypal options available
Welcome!
Please take some time to browse through my portfolio.
Whether you are into vintage , sneakers or sandals, there is an emphasis on a stylish, longlasting and repairable product.
If you have a specific design in mind or just love what you see, and could have it in 3 different shades - let get together, consult, develop and customise your shoe to suit.
I also have a small range of bags and belts which can be made to order.
I look forward to chatting with you!
Sue

'bespoke'
enduring style - made from hand selected components - intrinsic comfort of natural materials
individuality - Did you have a dream and that dream was a pair of shoes?
custom fit - because feet are all devilishly different in shape and size.
sustainability - a product that can be repaired - creating less waste for the planet!
"made on waiheke island"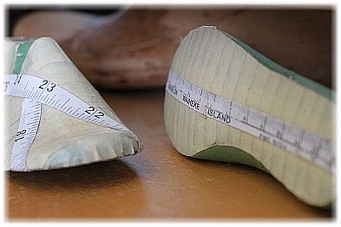 "The last will be first"
a motto learnt from John Lobb Bootmakers, I spent time as an intern in their lastmaking department, whilst studying at Cordwainers College, London 1993.
shoe news @ "the shoemakers shed"

facebook page
mailing list

To get a newsletter every so often with stuff about workshops and what's going on in my studio, please send your name and email address to: studio@sue-engels.co.nz and I will add you to my mailing list.