'bespoke'
enduring style - made from hand selected components - intrinsic comfort of natural materials
individuality - Did you have a dream and that dream was a pair of shoes?
custom fit - because feet are all devilishly different in shape and size.
sustainability - a product that can be repaired - creating less waste for the planet!
"made on waiheke island"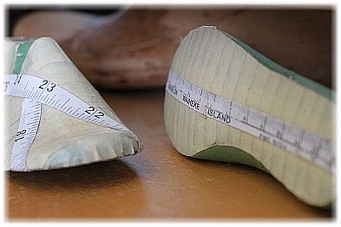 "The last will be first"
a motto learnt from John Lobb Bootmakers, I spent time as an intern in their lastmaking department, whilst studying at Cordwainers College, London 1993.
"the shoemakers shed"

facebook page
mailing list

To get a newsletter every so often with stuff about workshops and what's going on in my studio, please send your name and email address to: studio@sue-engels.co.nz and I will add you to my mailing list.